Made our day, our month, and even our year!
- E! News
Will make you laugh so hard your face will hurt
- TheatreLife.com
The One With Two Reschedules. Part Two.
Due to ongoing restrictions still in place to slow the spread of COVID-19, our national tour will be pivoting into 2021.
Isn't that just kick-you-in-the-crotch, spit-on-your-neck fantastic?
Before you grab your margaritas and say "I'm fine", take a look at our brand new dates below:
NEW DATES
Comedy Theatre, Melbourne, 16 – 19 June 2021
The Tivoli, Brisbane, 19 – 21 August 2021
Riverside Theatre, Parramatta, 2 – 4 September 2021
Her Majesty's Theatre, Adelaide, 24 September 2021
Regal Theatre, Perth, 16 October 2021
Current ticket holders will be contacted by their ticket agent or venue with further information.
Don't worry, we'll be back before you can count to seven!
The hilarious New York and Las Vegas hit
Friends! The Musical Parody
is pivoting its way to Australia!
Join your six favourite friends at your favourite café for a night of unstoppable laughs with the new musical that lovingly lampoons the beloved NBC sitcom!
Follow Ross, Rachel, Chandler, Monica, Joey and Phoebe as they navigate love, life, friendship and true unagi, all while reliving your favourite moments from the smash hit TV show.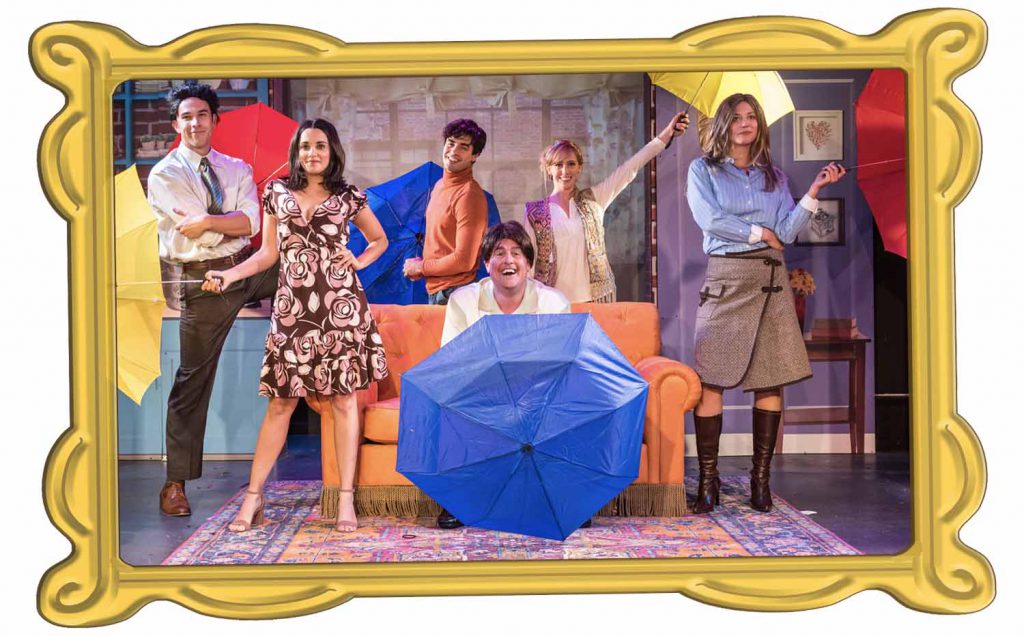 Australian Tour
Sorry there are no upcoming shows that match your selection
How You Doin?
Join the mailing list to keep in touch