Made our day, our month, and even our year!
- E! News
Will make you laugh so hard your face will hurt
- TheatreLife.com
The hilarious New York and Las Vegas hit
Friends! The Musical Parody
is pivoting its way to Australia!
Join your six favourite friends at your favourite café for a night of unstoppable laughs with the new parody musical that lovingly lampoons the beloved NBC sitcom!
Follow Ross, Rachel, Chandler, Monica, Joey and Phoebe as they navigate love, life, friendship and true unagi, all while reliving your favourite moments from the smash hit TV show.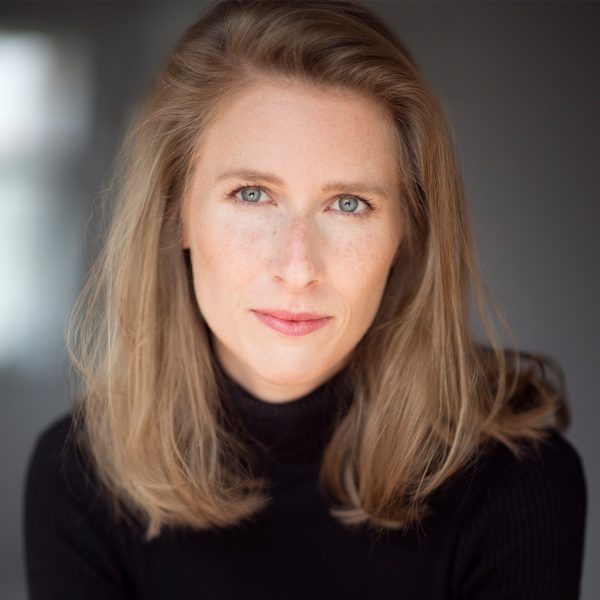 Belinda Jenkin
Phoebe
Belinda Jenkin
Phoebe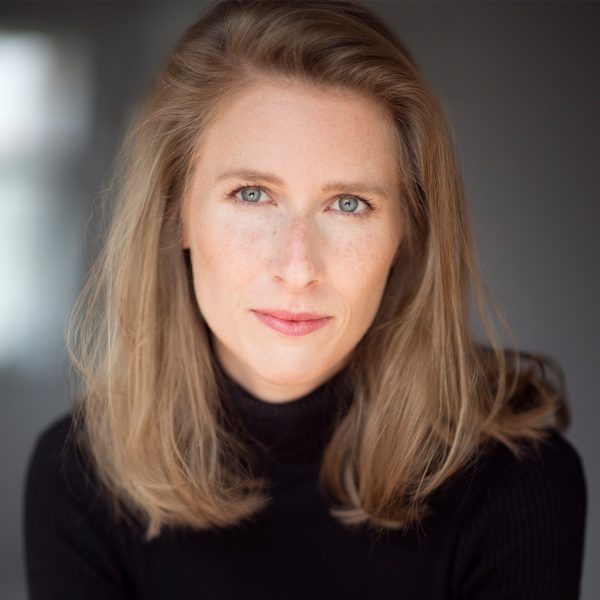 Belinda is an actor, singer and writer/composer. She is a graduate of NIDA 2015 (DMT) and Musical Theatre CAP21, New York.
Belinda's screen credits include Jade in the television comedy Metro Sexual (Nine Net-work), Eleanor in Summer Heights High (ABC), feature films and multiple short films including Human Touch and Enid.
Belinda's stage credits include 50 Shades! The Musical Parody Australian Tour (DVE), Top Gun the Musical, People Suck, Gilligan's Island the Musical, Motor Mouth Loves Suck Face, Anyone Can Whistle, Until Tomorrow, Chronicand most recently The Musical of Musicals the Musical.
Her writing credits include several cabarets; Practically Perfect,and Kid as well as musical collaborations with William Hannagan such as the Apocalyptic Song Cycle Until Tomorrow and HouseWarming the Musical. In 2014 HouseWarming was presented at The New York Musical Theatre Festival, New York. Then under the new name The Gathering had its professional Melbourne season at fortyfivedownstairs with the support of The City of Melbourne.
Belinda is a performer for the Starlight Children's Foundation, a proud MEAA member and represented by Expression! Arts Management.
She is very excited to be returning to the stage in 2021 for the Australian tour of Friends! The Musical Parody.
www.belindajenkin.com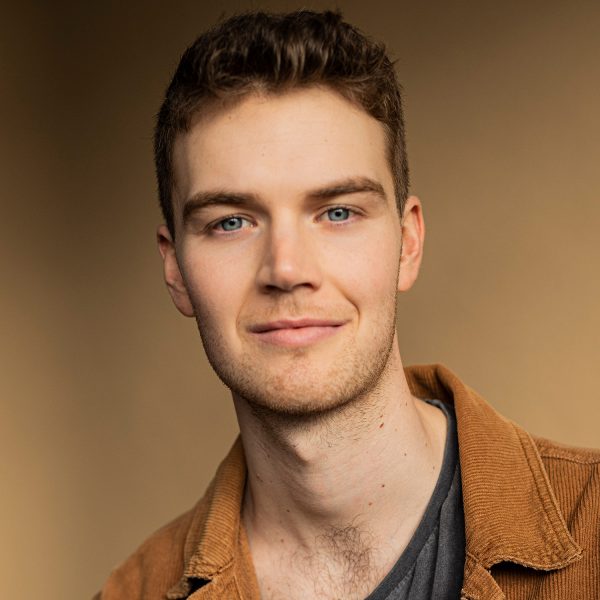 Maverick Newman
Chandler
Maverick Newman
Chandler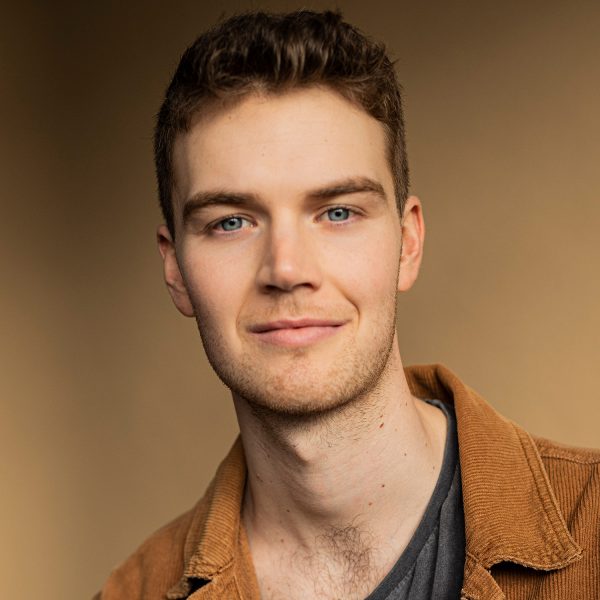 A graduate from the Western Australian Academy of Performing Arts (WAAPA), Maverick most recently appeared in the Australian Shakespeare Company's production of The Wind in the Willows. Other credits include Louis in The King & I (The Production Company), Hanchel in Spring Awakening (Malthouse Theatre), Mr./Billy in Sunday in the Park with George (WAAPA), Lenny in Carousel (WAAPA), Cobbler in Bloody Bloody Andrew Jackson (WAAPA), and Bailey in 'Tis the Season, for which Maverick won a Green Room Award. Maverick also appeared as the lead artist in the musical revue, The Golden Age of Broadway (FAC regional season).
As a creative and comedian, Maverick wrote and starred in Finding Felix: A Memoir, which toured nationally receiving four Green Room Award nominations, and was featured on SBS Vice. Maverick is also a recipient of the coveted Julie Michael Prize for Cabaret, for which he is the only person in the Prize's history to have won it twice. Maverick will soon be performing his new solo show as a part of The Hayes Theatre's 2022 season in Sydney.
Maverick is delighted to be joining the cast of Friends! The Musical Parody.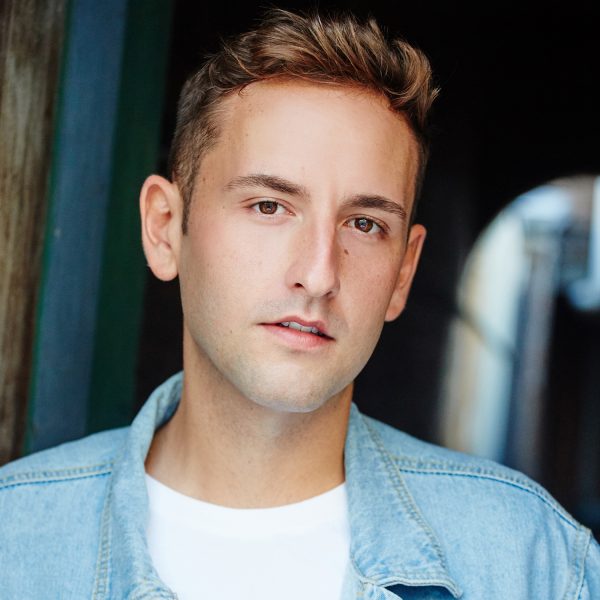 Tyran Stig
Ross
Tyran Stig
Ross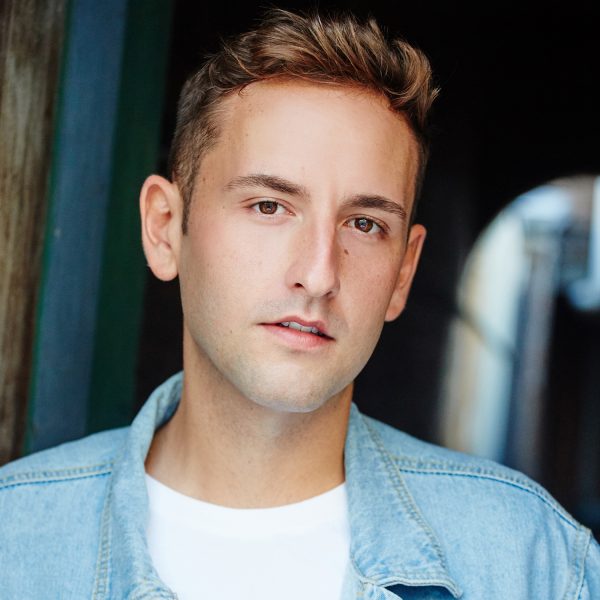 Tyran made a significant "pivot" in 2020 when he decided to take "a break" from his position of Executive Producer for a breakfast radio show on the Southern Cross Austereo network to pursuing his acting career fulltime.
An experienced vocalist and actor, having trained privately with Rachelle Schmidt at The Voice Studio, Renae Perry of Tap Dogs, and most memorably Kristin Chenoweth.
Tyran's most recent theatre credits include Robert in The Drowsy Chaperone, Seymour in Little Shop of Horrors, Lumière in Beauty and the Beast, James in The Lieutenant of Inishmore, and Rick in Away.
Tyran is so excited to be making his professional debut in a musical version of his favourite television show of all time.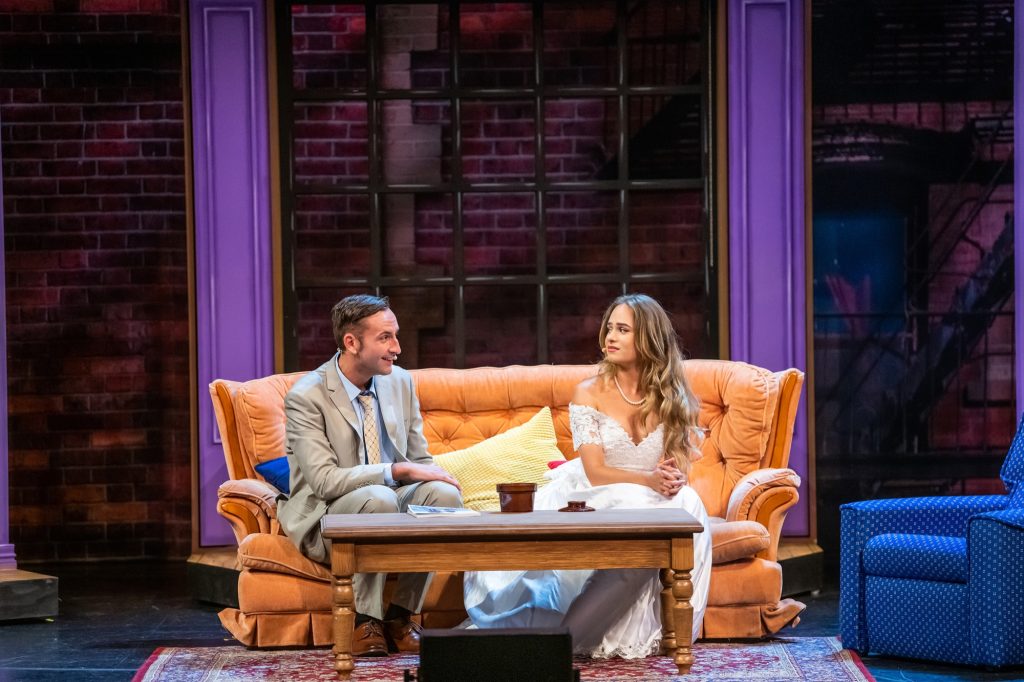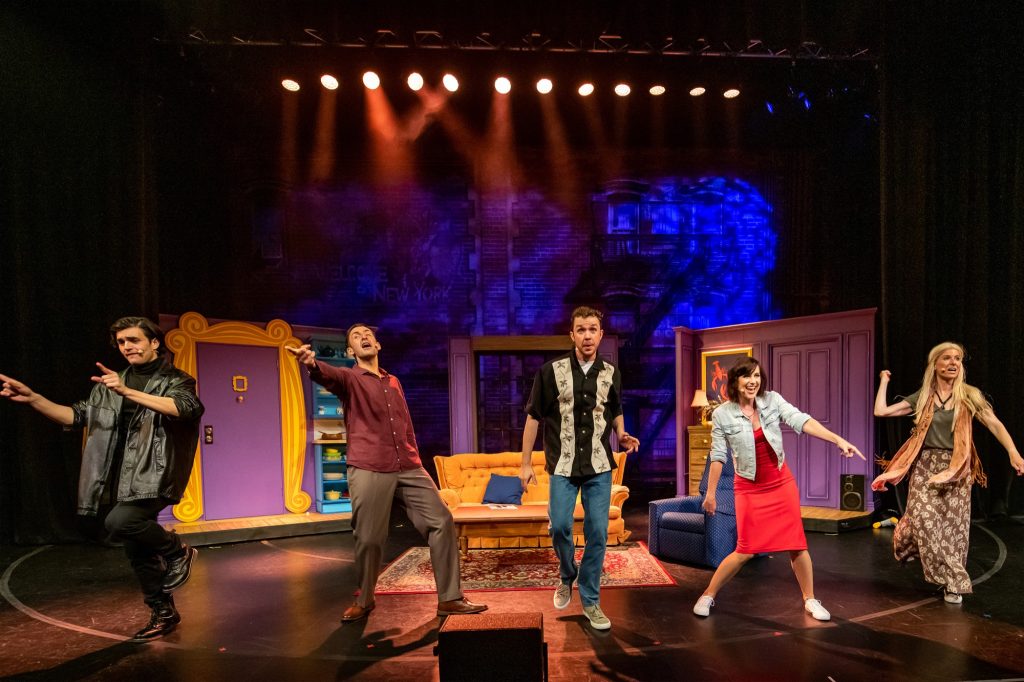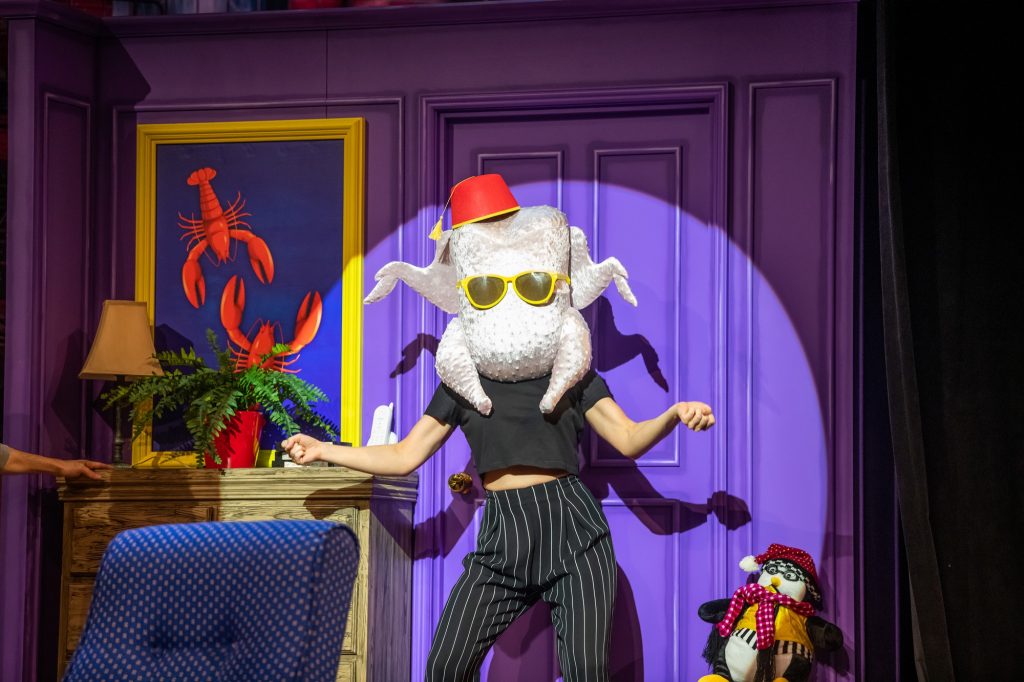 How You Doin?
Join the mailing list to keep in touch
BOOK & LYRICS BY
BOB & TOBLY MCSMITH
MUSIC BY
ASSAF GLEIZNER
DIRECTOR
DASH KRUCK
CHOREOGRAPHER
CAMERON MITCHELL
VOCAL & MUSICAL DIRECTOR
STEVEN KRAMER
SET & COSTUME DESIGNER
FRANCES HANNAWAY FOR ICEWORKS DESIGN
LIGHTING DESIGNER
JASON GLENWRIGHT
PRODUCER
SAM KLINGNER FOR SK ENTERTAINMENT
Produced in partnership with Tim Lawson
Under license from Theatre Mogul. Originally produced in New York City by Lynn Shore Entertainment, Theatre Mogul and McSmith Family Entertainment.
Recommended for ages 12+
This is a parody production. Friends and its characters are registered trademarks of Warner Bros. Entertainment Inc and their affiliates. This production is not sponsored, endorsed by or affiliated with Warner Bros. Entertainment Inc or any of its subsidiaries or affiliated companies and/or third party licensors.